Shikkui is a line of llime-based architectural coatings. Utilizing centuries old natural Japanese construction technologies, these modern finishes are the new development in the architectural field with a strong focus on respiratory health and indoor air quality.
How Shikkui and Limix help create healthier indoor environment
Harmful pathogens (bacteria, viruses, mold spores), VOC gases, bad smells and house dust continuously circulate in any indoor air, originating from a variety of sources: dirt, skin cells, furniture, paint, wallpaper, pets, and any objects we use indoors. 
The natural antimicrobial feature of Shikkui and Limix disinfects the air from microbes, and its high porosity not only helps bring indoor humidity to a comfortable level of 40-60% (recommended by ASHRAE), but also in combination with photocatalyst targets VOC gases breaking them down into harmless compounds. In addition, Shikkui surface being anti-static prevents dust accumulation, thus serving as anti-allergic.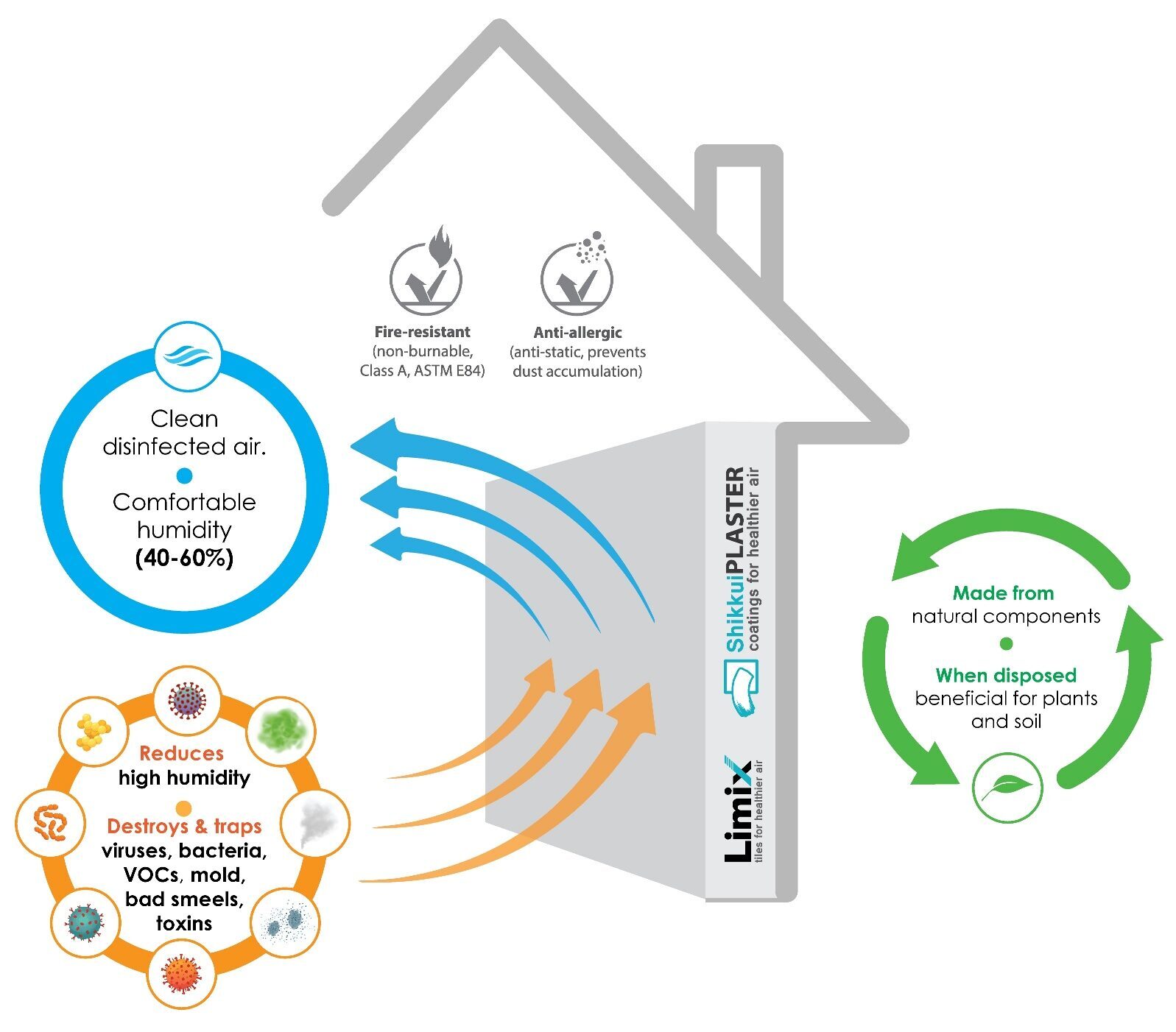 Shikkui finishes range in products types and application tools:
How Shikkui differs from paints
Verified by third parties
Described Shikkui performance has been verified by independent tests according to ISO, JIS and ASTM standards.